Hunting & Guns
I live in Sioux Falls, South Dakota and the eastern part of the state is the capitol of ringneck pheasant hunting. Although I do love to hunt and I'm a pretty good shot, I now do my shooting with a camera. Invite me along on your hunt and I will document it for you.
I used to have a pheasant hunting community website, and I'll put it up and online again if I can ever find a secure content management system.
Guns & Hunting Websites:
Gunmanship.com
Gun handling, safety and care. Tips on shooting and marksmanship. Hunting links.
Hunt-SD.com
Hunt South Dakota online information and resources. SD guides and outfitters. SD Hunt packages.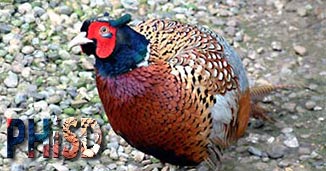 PHiSD.US
Pheasant Hunting in South Dakota was the original pheasant hunting community forums and directory. After the content management system (aka: CMS) I was using, phpWebSite, was hacked I saved the database, but am still waiting for a secure CMS with which to try the website again. I might pull out a custom CMS for the heck of it, but still need to add certain modules for directories and forums, so I continue waiting for something more secure. It was backed up by quite an assortment of addresses to ensure that people could get there, including PHiSD.com, Pheasant Hunting in South Dakota.com & Pheasant Hunting South Dakota.com.